Zebrix provides an easy to use integrated digital signage system for Cora.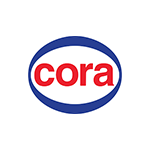 Cora uses the Zebrix solution for its digital signage displays.
Cora relies on the Zebrix solution to animate its screens in its points of sale, and engage customers by promoting offers.
Want to learn more about Zebrix ?
Take advantage of a 20' demo with a Zebrix expert to discover all the benefits of the solution