Exki

chooses the Zebrix solution to manage the content of its digital signage displays

.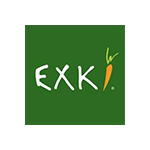 Exki relies on Zebrix to boost customers experience in its restaurants.
By installing Samsung professional screens in a variety of sizes and configurations, including double-sided screens, Exki is able to offer attractive and personalised content both inside and outside its establishments. The Samsung professional screens used at Exki have a matt panel to eliminate annoying reflections and a brightness of 4000 candela for optimum visibility even in broad daylight. Thanks to the Zebrix solution, Exki can dynamically adapt the content of its menu boards according to available stocks. This means that customers can be provided with precise information on available products, avoiding the frustrations associated with items that may not be available. The menu boards are customised with skins specific to each of Exki's branches.


Digital menu boards

Double sided screens

France, Belgium
Want to learn more about Zebrix ?
Take advantage of a 20' demo with a Zebrix expert to discover all the benefits of the solution