Medi-Market installs digital window displays powered by Zebrix.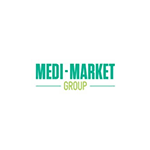 Transforming customer engagement in Medi-Market pharmacies.
Medi-Market, a prominent Belgian chain of pharmacies aimed to optimize customer engagement and boost sales across their extensive range of healthcare products. Partnering with Zebrix and Screenit, Medi-Market integrated digital signage across their entire network of pharmacies and parapharmacies in Belgium. Strategically positioned screens, often placed in windows, became information hubs, presenting real-time product details and ongoing promotions. Zebrix's user-friendly CMS enables seamless promotion management, ensuring that tailored offers reach the right audience at the right place and time. Furthermore, Zebrix's proof of play feature provides transparent and reliable data to partner brands whose products are featured on the displays. Zebrix's platform allows Medi-Market to efficiently tailor promotions based on specific locations, maximizing the relevance of offers to local customers.
Integration by Screenit
+100 Screens
Samsung OM55 High Brightness
Totems designed by MANGANELLI
Belgium
Want to learn more about Zebrix ?
Take advantage of a 20' demo with a Zebrix expert to discover all the benefits of the solution