Queue

Manager Solution : improve your customers service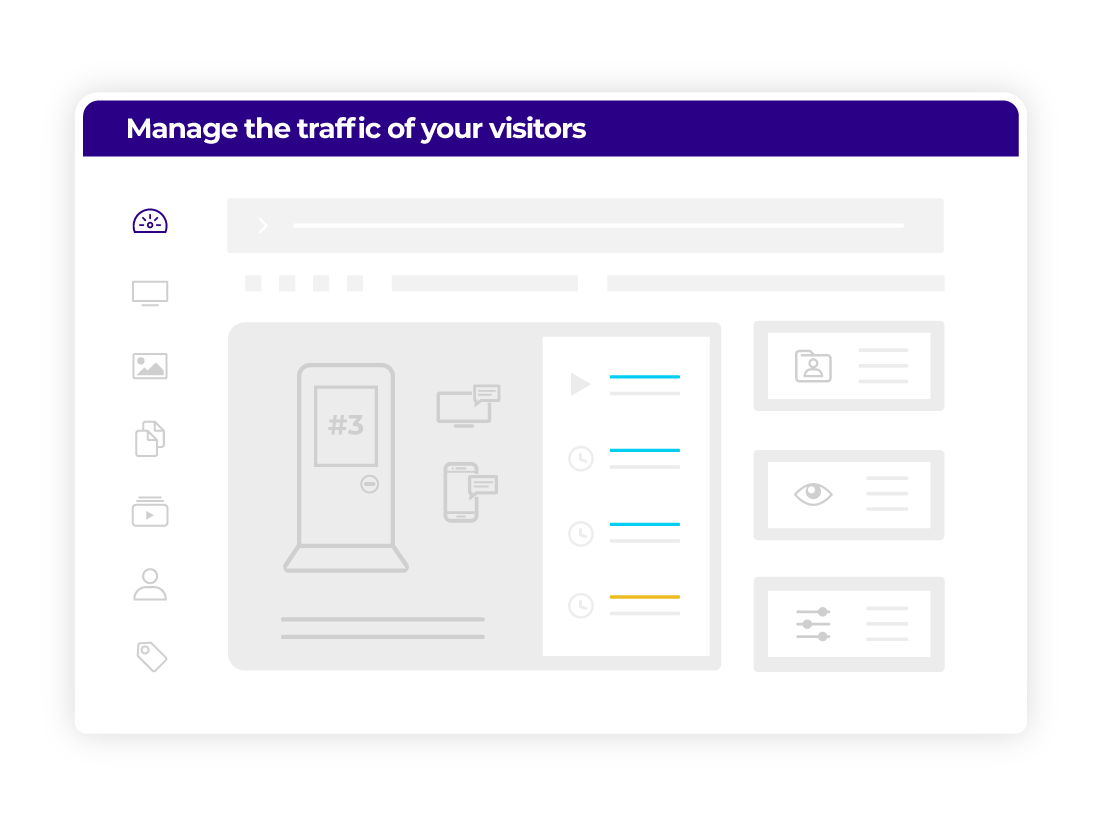 No more long queues

!
Discover our queue management solution, Queue Manager by Zebrix. Thanks to its advanced functionalities, our system enables you to offer your customers and visitors a smoother, more transparent experience, thanks to estimated waiting times. With our spontaneous appointment booking system, your customers register on a kiosk on arrival and receive a numbered ticket. They will be called clearly and precisely on an announcement screen, and can also be informed on their ticket of the estimated waiting time or the number of people ahead of them. Once your visitors are aware of this information, their waiting time can be capitalized on within your establishment, giving you more sales opportunities.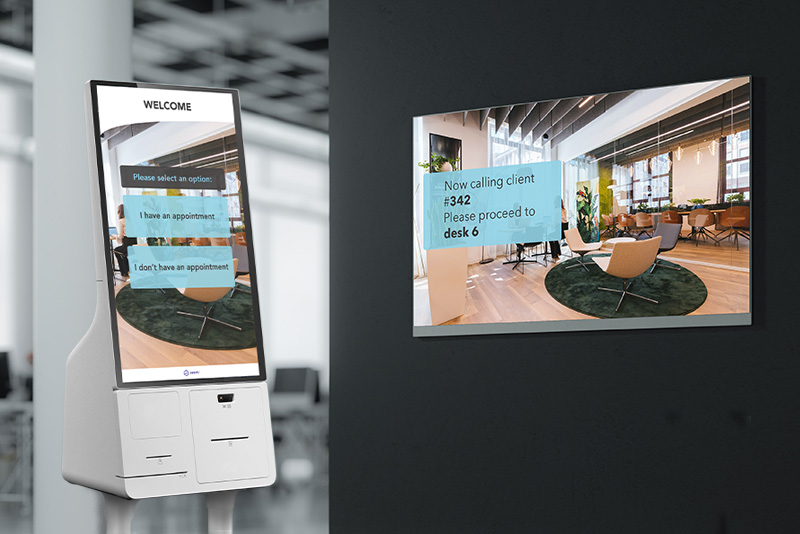 Guide your customers to the services they need
and improve your performance
The Queue Manager enables your customers or visitors to select the reason for their visit and specify whether or not they have an appointment. With this information, they'll be efficiently redirected to the counters or staff who can best assist them, offering personalized service and a seamless customer experience. Observe detailed traffic statistics at all times: the time it takes to process a visitor's request, the number of visitors per skill requested, and the average waiting time. This information enables you to optimize your resource allocation and better plan your operations. By analyzing this strategic data, you can improve the performance of your services and ensure maximum customer satisfaction.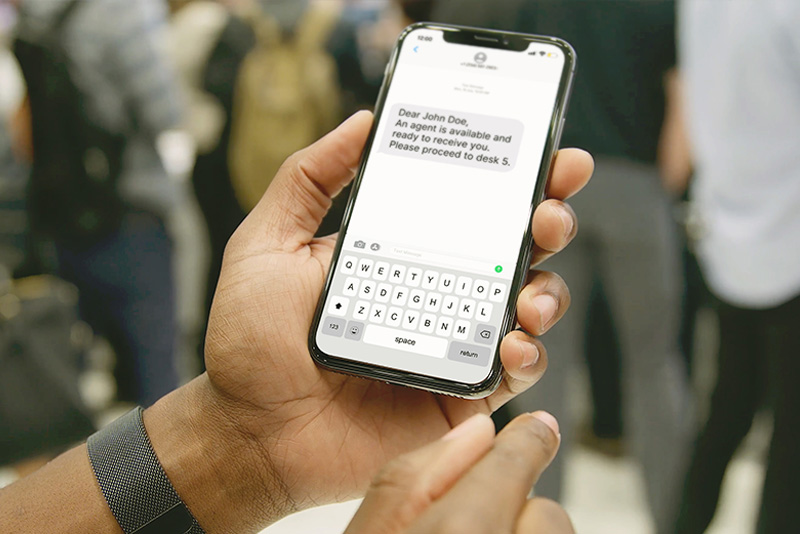 Notify your visitors by SMS
Offer your visitors a more personalized experience by activating Queue Manager's SMS functionality. By sending them a specifically addressed message, they'll be informed in real time when their appointment is ready, even if they're momentarily absent or the announcement screen isn't visible. Simplify their journey, reduce their waiting time, and make every visit a smooth, enjoyable experience. Optimize the efficiency of your waiting areas by activating Queue Manager's SMS functionality. By informing your visitors as soon as their appointment is ready, you'll also reduce congestion and decongest crowded waiting areas.
Take advantage of digital signage to deliver powerful messages
Complementing the benefits of the Queue Manager, use your visitors' call screens for dynamic communication. Broadcast messages, promotions, information and invitations in real time, reinforcing your brand image and capturing your audience's attention. Take advantage of this flexibility for targeted, high-impact communication, turning waiting times into strategic opportunities. Make Queue Manager and digital signage your winning duo for an enhanced customer experience.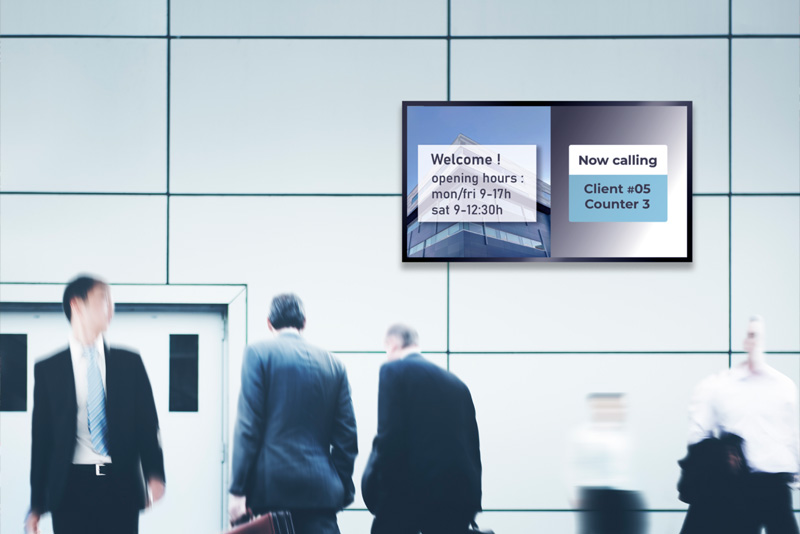 One solution for many industries



Want to learn more about Zebrix ?
Take advantage of a 20' demo with a Zebrix expert to discover all the benefits of the solution