Screen Saver App :

make the most of your inactive devices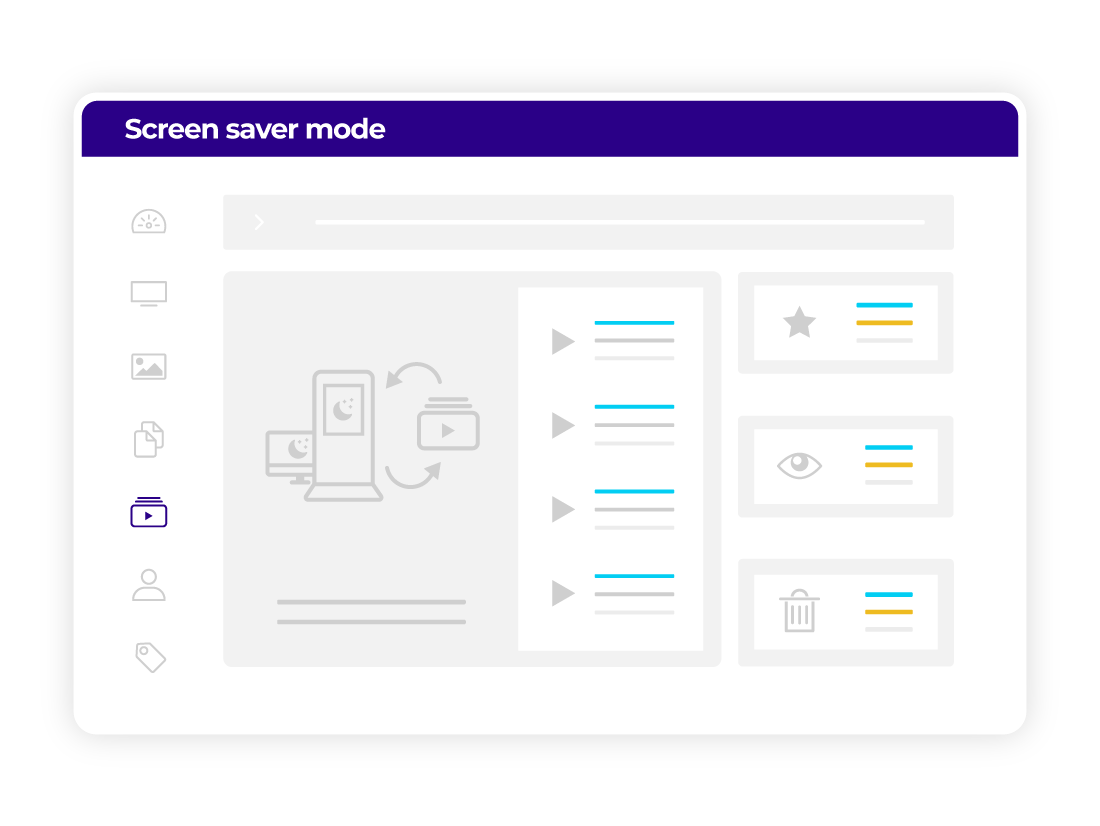 Harness the hidden potential
of your Windows based devices


Nowadays, many devices remain unused during standby mode or when not in use for extended periods, creating an untapped opportunity. With our solution, you can deliver powerful, captivating messages such as branded content, company logos, or specific messages to reinforce brand identity or corporate messaging on all Windows-based machines: touch screens, Samsung Kiosk, laptops or desktops. Whether you're in retail, corporate or telecommuting, our Screen Saver function is a versatile solution for strengthening your ties with your customers and colleagues. Don't let those moments of inactivity go unnoticed. Make the most of every moment to communicate effectively and strengthen a connection.
Never leave a screen unused again, maximize your communication and engage your audience at every moment with Screen Saver.
Available on laptop, desktop, and interactive Windows running devices.


Empower your staff
Empower your staff with engaging and informative screensavers. By utilizing screensavers as a platform for education, you can provide your employees with valuable content and resources right at their fingertips. Display safety guidelines and protocols to ensure a secure working environment. Showcase training materials to enhance their skills and knowledge. Furthermore, screensavers can be utilized in a factory environment to provide real-time production statistics, updates, and performance metrics, enabling your staff to stay informed and aligned with production targets.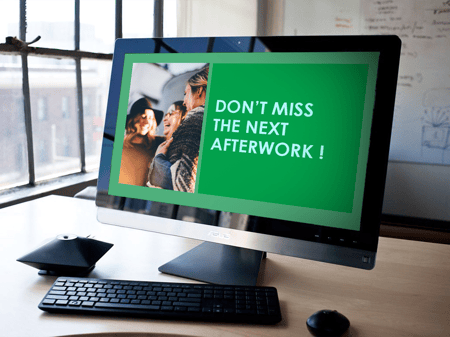 Captivate your audience and
strengthen your brand identity
In addition, screensavers offer a multitude of benefits that enhance the user experience and elevate your brand presence. By providing entertaining content such as captivating videos, engaging animations, and interactive elements, screensavers not only capture viewers' attention but also create a positive and enjoyable experience during idle times. Imagine the impact of showcasing engaging product demonstrations or entertaining content related to your brand in retail environments.
With screensavers, captivate customers, leave a lasting impression, and reinforce your brand identity in a dynamic and appealing way.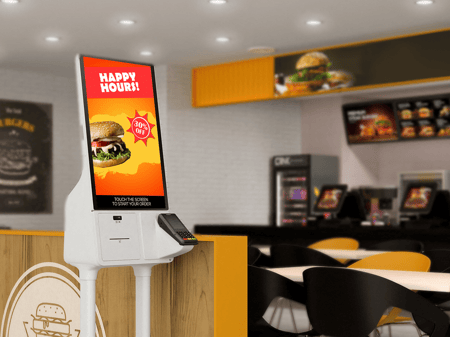 Maximize your sales opportunities
In retail settings, screensavers on Samsung Kiosks or touch screens can effectively promote products, services, and special offers to engage customers during idle moments. By utilizing screensavers as a promotional tool, you can increase sales and generate revenue by reaching out to potential customers in an impactful way. Transform idle screens into revenue-generating assets with targeted advertisements through screensavers.
Want to learn more about Zebrix ?
Take advantage of a 20' demo with a Zebrix expert to discover all the benefits of the solution