AZ St Maarten adopts Zebrix digital signage to improve visitor experience.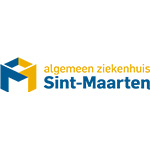 Optimizing the visitor experience in hospitals.

The AZ St Maarten regional hospital in Mechelen, Belgium, treats 49,000 patients a year in a modern facility with a wide range of medical services. It's vital to find your way around and clearly identify the services that are needed. In partnership with integrator Geronika, digital signage was implemented to improve patient and visitor flow. Placed in waiting and transit areas, the screens indicate access to medical services spread over the hospital's 6 levels, while conveying information essential to preserving health via hygienic guidelines. The names of the doctors and the departments to which they are attached are visible from the portrait screens. In addition, a Zebrix-integrated API provides real-time information on upcoming bus departure times. In this case, digital signage helps to improve the way visitors are received in a hospital environment, and supports staff in optimizing their work.
Want to learn more about Zebrix ?
Take advantage of a 20' demo with a Zebrix expert to discover all the benefits of the solution