Louis Delhaize trusts Zebrix as a versatile digital signage solution.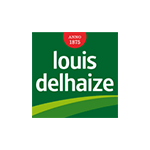 Louis Delhaize exploits the full potential of Zebrix to boost its sales points

.
Zebrix, in collaboration with its partner Pixxan, implemented innovative solutions at Louis Delhaize to enhance the shopping experience. Pixxan seamlessly integrated diverse-sized digital displays, efficient queue management, and automatic cash registers.
Dynamic digital signage showcased engaging product information and real-time updates, captivating customers with relevant content. Integrated ticketing screens streamlined queues, optimizing customer flow and reducing wait times. Engaging screen savers on automatic cash registers reinforced the brand connection.
Through Zebrix's solutions, Louis Delhaize transformed their stores into customer-centric environments, delivering an exceptional shopping experience.
Want to learn more about Zebrix ?
Take advantage of a 20' demo with a Zebrix expert to discover all the benefits of the solution