Find out about Zebrix's news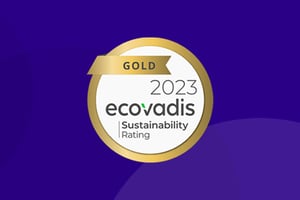 MANGANELLI wins Ecovadis Gold Medal for its commitment to CSR
MANGANELLI, publisher of the Zebrix solution for 10 years, wins the Ecovadis gold medal for its CSR policy. This is a great recognition for Zebrix, which confirms its position as the most eco-responsible digital signage solution!
Make the most of your idle screens thanks to Zebrix screensaver!
Boost your communication with our innovative solution, compatible with all Windows devices!
Whether you're in the food service, in the corporate world or working from home, this solution offers numerous advantages while adapting to your needs. Transform your idle touch screens, Samsung kiosks, laptop and desktop into powerful communication tools!
Zebrix is now available on Clickshare!
It's new! The Zebrix Channel feature offers a new possibility for you to use Barco Clickshare to narrowcast content when they are no longer in presentation mode.In addition to their collaborative function, your meeting rooms become digital signage devices, making it easier for you to communicate all kinds of messages to your teams.
Discover Zebrix our latest and upcoming Eco-Features
to adopt a more eco-friendly digital signage
Ever since its creation, Zebrix has always been concerned about the sustainability of equipments and supports an eco-responsible approach to digital signage.

Today we are proud to introduce you a set of new features that will significantly help you tracking and reducing energy consumption of your digital signage screens.
Discover the 2-factor authentification system on Zebrix.
At Zebrix, the security of our customers' data has always been a major issue. Today's business world is witnessing increasing phishing attempts and growing tension over network security. In order to offer our users more security when accessing their online tools, Zebrix has taken the step of implementing a new security layer that makes intrusion attempts impossible when activated.
A look back at these 4 incredible days spent at ISE 2023!

Among more than 1600 exhibitors where meet the biggest influencers and brands of audiovisual, our stand shared with Manganelli in the hall dedicated to digital signage did not leave our visitors indifferent !

We are already looking forward to returning next year!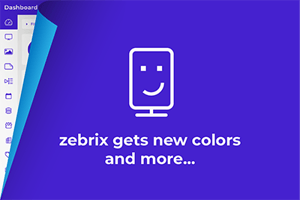 A new version of zebrix will be released on Monday 24 October, in the morning.

This update mainly concerns the implementation of the new zebrix "purple-blue" visual identity. We have modernised and optimised the zebrix interface, but we have also kept it easy for users to find their old habits.

We hope you and your customers will enjoy this new version as much as we do.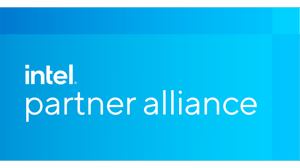 Zebrix joins the Intel Partners Alliance Program
We are very proud to have been approved by the Intel Partners Alliance program. The Zebrix solution will soon be available on the Intel Solutions Marketplace.
Want to learn more about Zebrix ?
Take advantage of a 20' demo with a Zebrix expert to discover all the benefits of the solution.