Benefit from a

large catalogue

of widgets and apps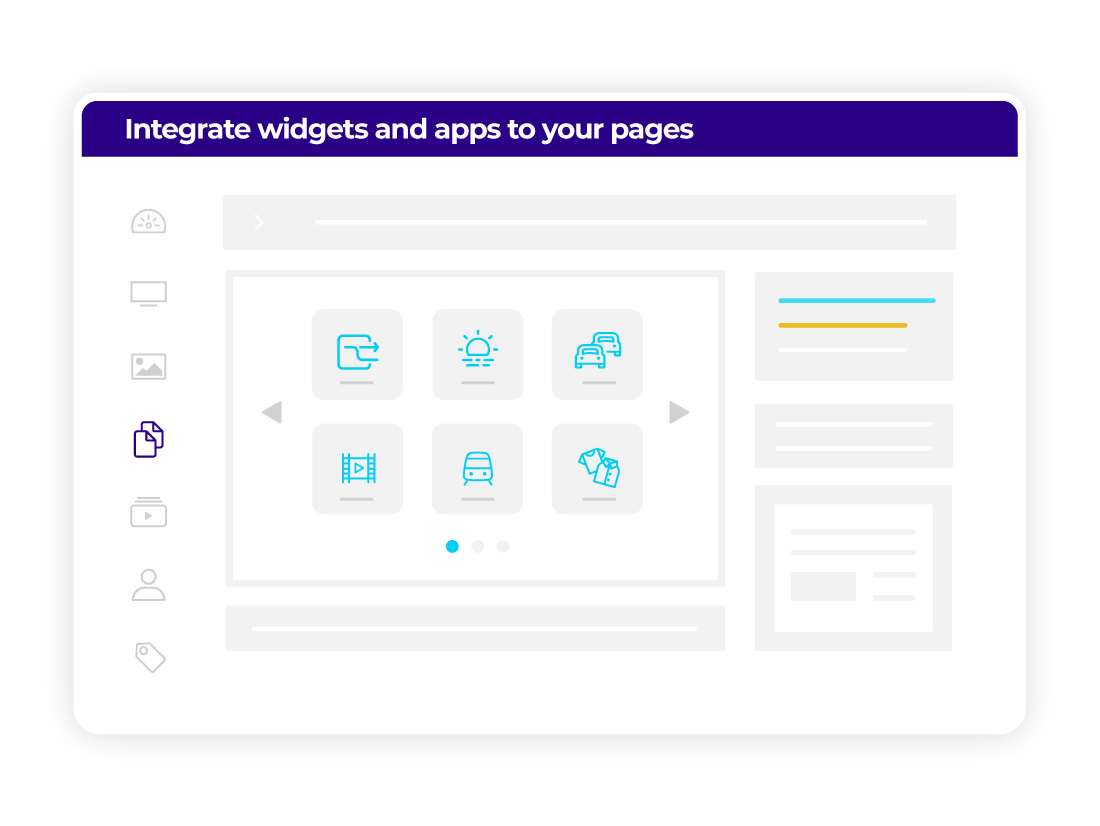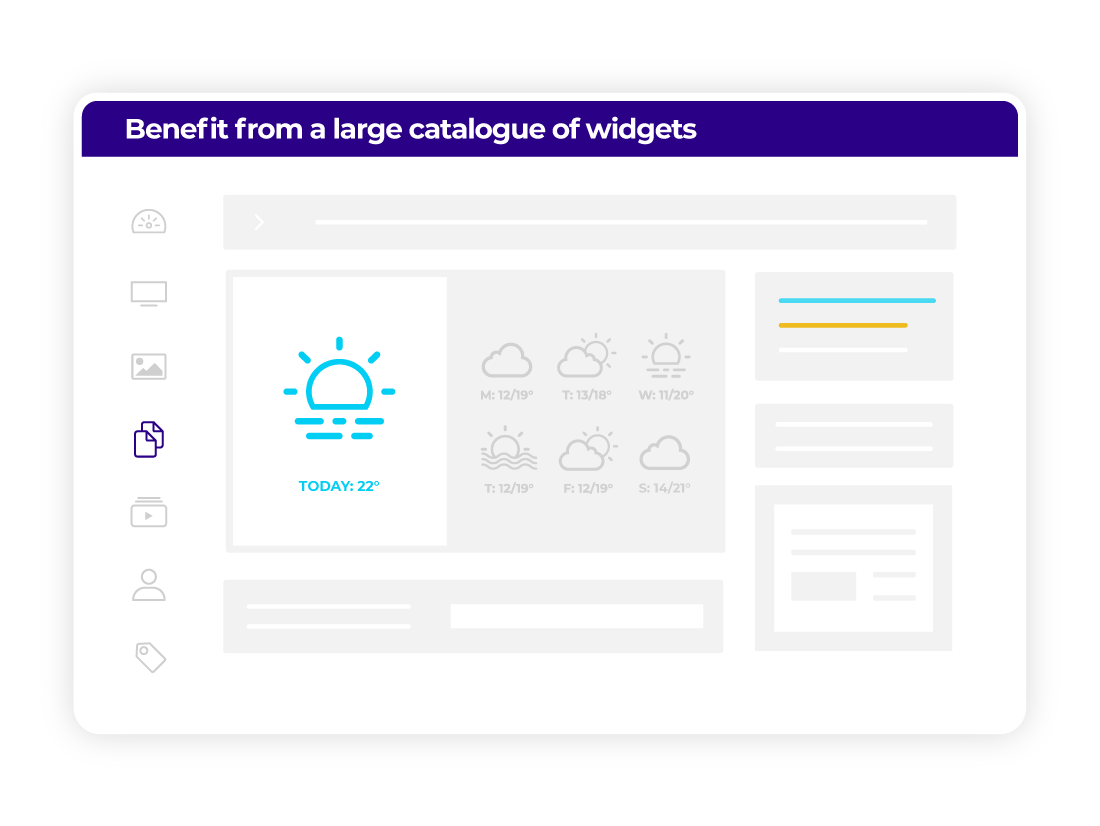 Access to a large catalogue of included widgets
With Zebrix, take advantage of a large catalogue of free and customizable included widgets (colour, font, design, size, language, etc.). The Zebrix offer includes custom design widgets and branded widgets integration (e.g. Google maps traffic)










Take advantage of tailor made application service
to go further




Queue Management System App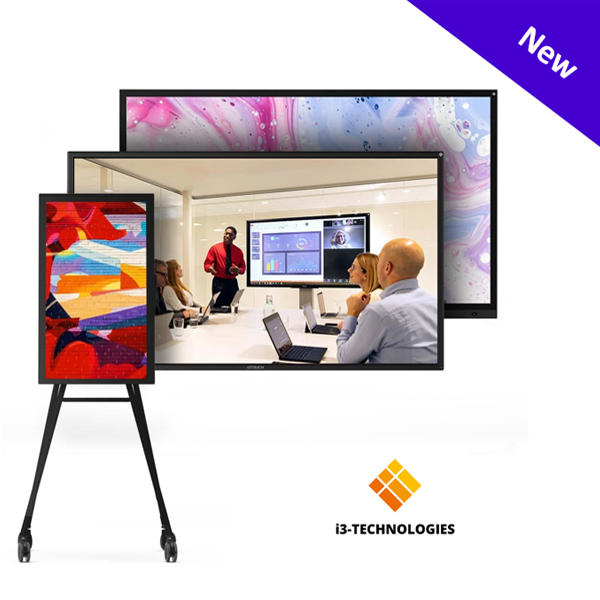 Meeting Room Signage App with i3-Technologies
With Zebrix digital signage, the i3TOUCH interactive displays for education and corporate, can now be used to share customizable announcements, upcoming events, emergency messages and school or company-wide information
Queue Management System Application
The Queue Management System (QMS) is a solution which leads your customers towards the right counter according to the reason of their visit and allows you to obtain statistics (processing time of a visitor's request, number of visitors per skill, average waiting time, etc.).
The ticketing device consists of a printer and a touch screen controlled by Zebrix. The advisors also have an application that allows them to manually initiate a call and to follow the queue statistic.


Guiding

according

to the

sought

after

solution

Broadcast relevant information (

opening

hours

, discounts, news)

Text

message

sending

system to

inform

customers

Customers

statistics

and

waiting

span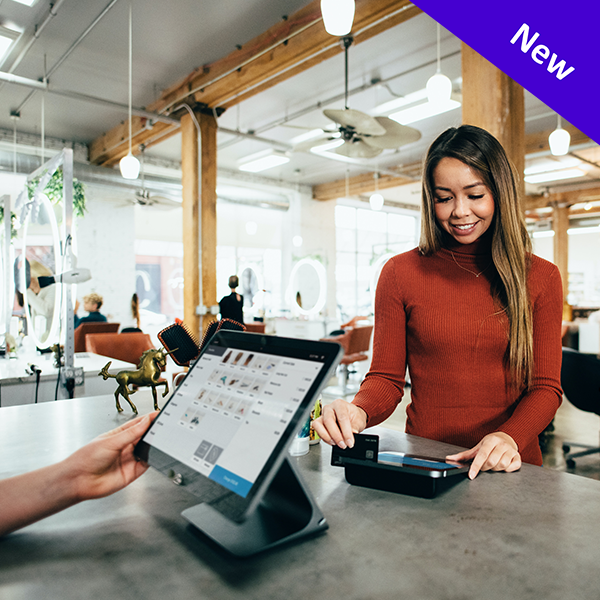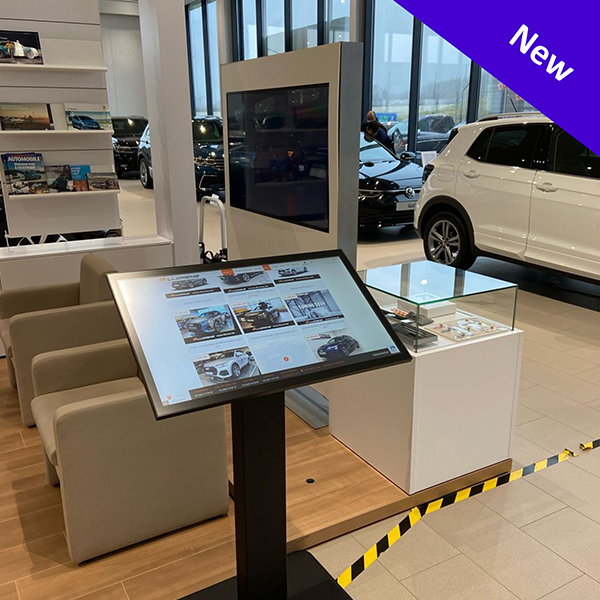 Kiosk App
For retail : Play automatically product presentations and information displays during a kiosk inactivity. Change content and trigger actions at specified times, dates and/or intervals for any number of devices. Screen can be divided into any number of zones.

For enterprise : Make everyone aware of your corporate communications. Narrowcast video, pictures, alerts, YouTube, Flash, newsfeeds, webpages. Highly effective way to reach every single employee in your organization.

Custom made totems
Zebrix custom made totems = Made in France

Indoor use (outdoor on request)

Internal cabling is provided

Totem for Samsung screens

1-piece steel totem pole
Steel plate

2 lids on the backside

1 screen lock bar

Production according to our plans

Finishing: White/Black Fine texture (or any other RAL color)
Want to learn more about Zebrix ?
Take advantage of a 20' demo with a Zebrix expert to discover all the benefits of the solution